VICTOR CHA
Behind Victor Cha's Withdrawal: Pentagon's Dispute with Trump
---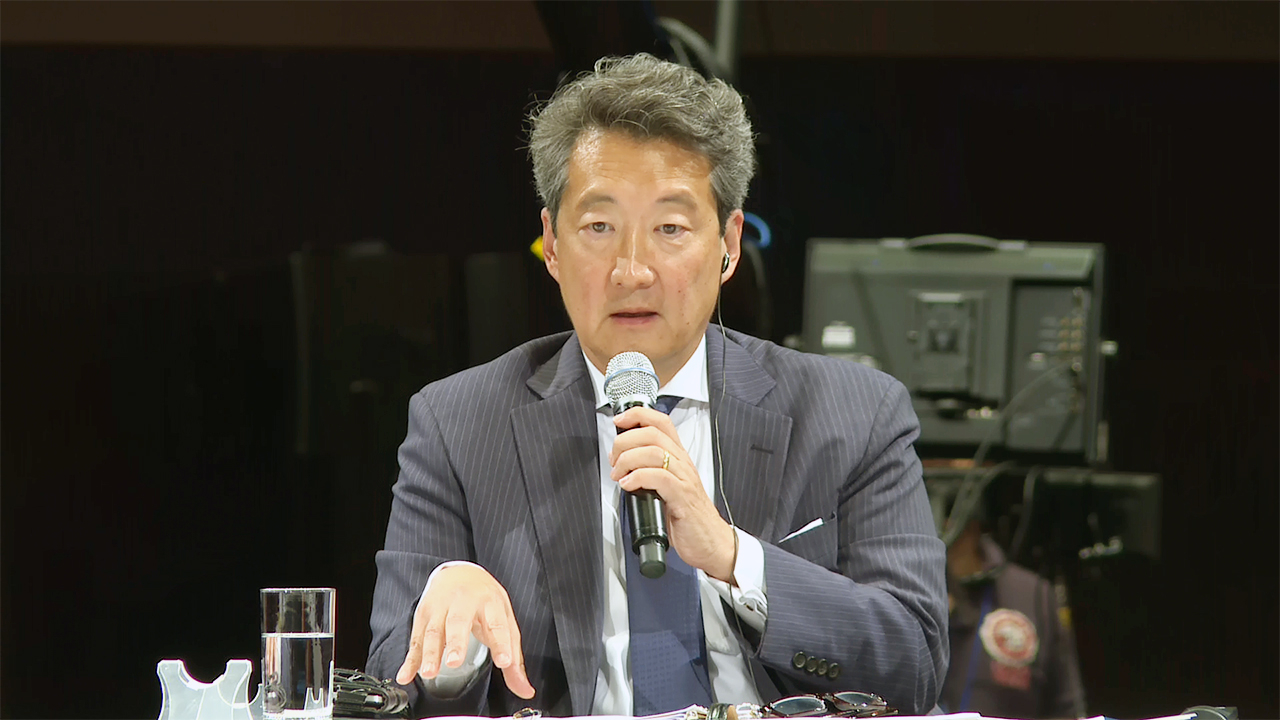 A decision by the Trump White House to withdraw the nomination of Victor Cha as US ambassador to South Korea due to his opposition to a US pre-emptive military strike on North Korea shocked the US media and foreign policy establishment last week.
Cha, an academic and key figure in the Center for Strategic and International Studies (CSIS), was reportedly rejected after telling Trump's advisers that he opposed proposals advanced by US officials for a "bloody nose" attack on North Korean missile and nuclear sites. Then, in a widely circulated opinion piece, he said that such a strike would spark a wider war that would kill millions of Americans and Koreans.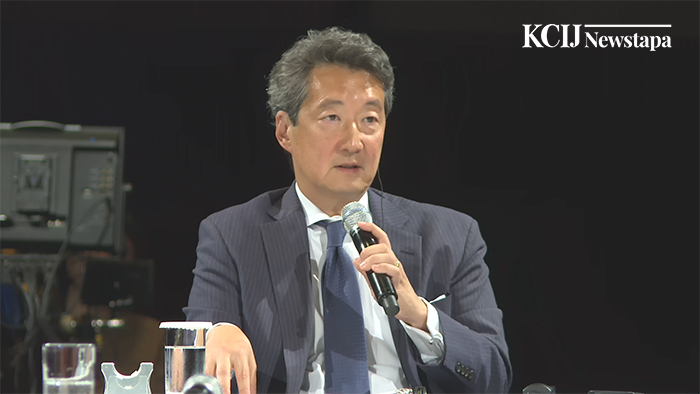 Cha also objected to the Trump administration's demand that the US and South Korea scrap parts of the Korea-US Free Trade Agreement negotiated by the Obama White House, according to the Washington Post, which first reported the rejection of his nomination. The story was posted only a few minutes before Trump took the podium for his annual "State of the Union" address to Congress on Tuesday night
In that speech, Trump blasted North Korea as a "depraved" regime and demanded that it end its "reckless pursuit of nuclear missiles" that "could very soon threaten our homeland."
To underscore his points, Trump introduced a North Korean defector, Ji Seong-ho, and the parents of Otto Warmbier, the American student who died last year shortly after being released from a North Korean prison. The tone of this speech reminded some observers of President Bush's famous address in 2003 naming North Korea as a member of the "axis of evil."
To many journalists, the combination of Cha's rejection as ambassador and Trump's hardline address signalled that the president has embarked on a campaign that could end up in another armed conflict on the Korean Peninsula. "This is terrifying," noted Michelle Goldberg, a columnist with The New York Times, about a report that Cha had also been asked to manage the evacuation of American citizens from South Korea. "It suggests that Trump is serious about starting a war."
Even seasoned observers of the Korean peninsula were shocked. "I am more worried today than at any point since the 1994 DPRK nuclear crisis," Frank Januzzi, a former Republican staffer on the Senate Foreign Relations Committee, tweeted hours after the speech. "The US stands on the precipice of a catastrophic mistake on the Korean Peninsula." By the end of the week, US peace groups were mobilizing for a campaign to prevent US military action after the Pyeongchang Olympics.
One of the most striking things about Trump's speech was the lack of any mention of South Korea or the hopes raised by the "Olympic Truce" between Seoul and Pyongyang. In the past, while talking about North Korea, US presidents have usually praised South Korea as an ally and emphasized the importance of working together to keep the peace.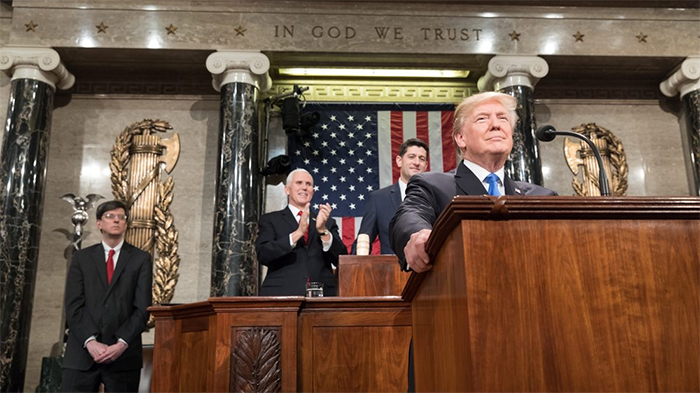 But as Newstapa has reported, Trump and the think tanks that support his "maximum pressure" campaign have taken a more aggressive approach to denuclearizing the North than the step-by-step diplomacy favored by Moon, and have been openly critical of some of his policies towards both North Korea and China.
"The argument that the US military is based in South Korea to protect the country from the North has been thoroughly undermined" by Trump's unilateralist speech, Kevin Gray, an expert on the North Korean economy at the University of Sussex commented. He was responding to an editorial in the JoongAng Daily warning that Cha's dismissal was a bad sign and concluding that "if Kim Jong Un changes the target from America to South Korea, that will be our disaster."
Ironically, JoongAng and Samsung Corporation, a related company, are both donors to CSIS (Samsung Electronics as a corporate donor, and JoongAng as an event sponsor), where Cha has been a senior adviser since 2009. Cha also has ties to JoongAng through his family.
In a detailed investigation for Foreign Policy, the journalist Geoffrey Cain, the author of a forthcoming book about Samsung, added that Hong Seok-hyun, JoongAng's publisher, is a former CSIS trustee and "has made regular appearances [at CSIS] as a speaker." Hong, Cain noted, is now a special U.S. envoy for President Moon and met Trump at the White House last May.
There was some speculation that these relationships might have played into the White House decision not to go forward with Cha's nomination as ambassador. This was hinted at by the Post, which noted that "a red flag" had been raised during Cha's background check "that led officials to determine he could not serve in the ambassador's post." That could not be confirmed, however, and neither Cha or CSIS were talking.
But it seems fair to conclude that Cha's views (and those of CSIS) about a military strike are similar to President Moon's and the South Korean government, which have consistently emphasized that the North Korea crisis can only be settled peacefully. Because of that he was simply seen as too close to Seoul -- and therefore untrustworthy to represent President Trump as the US ambassador in South Korea.
US unhappiness with South Korea was underscored on February 4, when the Wall Street Journal reported that the Trump administration was angered when Moon agreed to Kim Jong Un's January 1 proposal for binational talks without consulting with the White House. U.S. officials "weren't included in those consultations and, to their consternation, were notified just hours before Seoul announced its proposal to Pyongyang for negotiations," the newspaper said. US diplomats in Seoul, it added, "expressed their displeasure to their South Korean counterparts."
In a sense, however, the policy split around Victor Cha may be between the Trump White House and the Pentagon, which has close ties with CSIS.
In a stunning article on February 1, the New York Times reported that the Pentagon has been reluctant to provide Trump with options for military action in Korea. The reason: top officials, including Secretary of Defense Jim Mattis, "are worried that the White House is moving too hastily toward military action on the Korean Peninsula that could escalate catastrophically. Giving the president too many options," these officials told the Times, "could increase the odds that he will act."
Most analysts attribute Trump's interest in a "bloody nose" military action to H.R. McMaster, the retired Army general who serves as his national security adviser (on Friday, a US official denied to Korean reporters that Trump is contemplating such a strike). But clearly, as shown by his embrace of the well-known North Korean defector Ji Seong-ho, Trump is also getting support and advice from organizations seeking to use human rights issues as way to gain public support for a regime change policy that would toppled the Kim government in Pyongyang.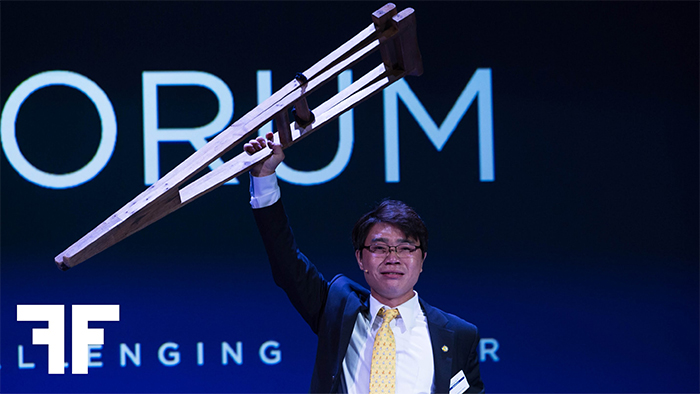 In the days after Ji was shown on national television holding the crutches he had used to escape from the North, the young defector was given the stage at the White House Press Room to give dozens of interviews with the US media. In one appearance on the nationally broadcast CBS Evening News, a clip was shown about Ji's life that the correspondent said was being "distributed around the world by human rights groups."
In the corner of the film, the logo "HRF" was clearly visible. It refers to the Human Rights Foundation, a New York-based organization founded and run by Thor Halvorrson, the wealthy son of a right-wing politician from Venezuela who has become a key figure in the US movement to undermine the Kim regime.
Ji was revealed as an HRF "partner" by Halvorssen in a press release issued one day after Trump's State of the Union speech. "The President of the United States did the right thing by choosing to highlight the story of Seong-ho's remarkable escape from North Korea to freedom in South Korea," Halvorssen said. "Defectors like Seong-ho so rarely get this kind of attention." He noted that Ji has spoken twice to HRF's annual "Oslo Freedom Forum" in Norway and that HRF has raised more than $37,000 for Ji's organization in Seoul,  NAUH.
Koreans may recall Halvorssen as one of the Americans who came to Seoul in 2015 to support defector groups who were sending balloons loaded with the propaganda movie "The Interview" about the assassination of Kim Jong Un across the border. The balloon barrage was too much for the Park Geun-Hye government, which asked the groups to stop.
Halvorssen has used his foundation to promote the stories of Ji and other prominent defectors to media around the world, and has been extremely successful. His reports appear regularly on CNN, for example. According to HRF, the White House "featured Ji Seong-ho's profile across its Facebook and Twitter accounts, while his Oslo Freedom Forum testimony was shared by The Washington Post, BBC, Forbes, The Guardian, CNN, and thousands of social media users across the world."
Ji, in his many interviews, made clear that his objectives are the same as Trump's and the Foundation that supports him. "I think the US president is wisest when he applies maximum pressure on the North," he told ABC News. "By doing so, we can induce North Korea either to change, or to surrender or collapse." Last Friday, Trump invited Ji and several other defectors to meet with him at the White House. "They are petrified to be here," he said as television cameras caught the scene."It's tough stuff."
The defector stories are indeed sad and in some cases outrageous. But using them as props to stir up hostility to the North as a way to justify military action struck some analysts as cynical and dangerous. Trump's speech, said Ezra Klein, a well-known commentator, was "about demonizing the (genuinely awful) North Korean regime, about framing them as anti-Christian, in the way presidents do when they are preparing the country for war. This is scary."